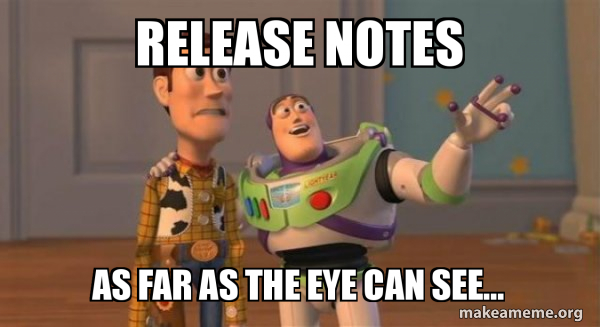 Here are the release notes for Planter! Every release since version 3.3.14 is here. If I find time, I may add the release notes from before that, but don't count on it 😉.
These release notes are valid for the Android, iOS, and web apps. Each of these apps is built from the same source code, so nearly all features and fixes apply for every platform. If any feature or fix is specific to one platform, that'll be indicated.
Note that the release date is accurate for the web app only; The actual Android and iOS release dates may lag behind by a day or two due to the Google Play / App Store approval process.
v3.3.34
Build: 303340000, Released: 2023-12-05
User avatars 🙂!
Ability to change email and password within the app.
Ability to add an email login method to a social sign-in account.
Ability to delete an anonymous account
Bug fixes 🐛
v3.3.33
Build: 303330000, Released: 2023-10-16
You can now browse our full list of plant diseases, pests, and beneficial critters!
Updated social media banner in Settings. 👍, subscribe, and hit the 🫑.
v3.3.31
Build: 303310000, Released: 2023-09-21
Bug fixes 🐛:

Fix purchase options not appearing on web 🕸️
v3.3.30
Build: 303300000, Released: 2023-09-19
Ability to pause the animation on the garden list page (large screens only)
Bug fixes
v3.3.27
Build: 303270000, Released: 2023-09-10
v3.3.25
Build: 303250000, Released: 2023-09-09
Bug fixes 🪲

Make sure the fall frost date is after the spring frost date.
Image/icon upload fixes (primarily on web)
v3.3.24
Build: 303240000, Released: 2023-09-07
v3.3.23
Build: 303230000, Released: 2023-08-31
v3.3.22
Build: 303220000, Released: 2023-08-30
Bug fixes and performance improvements 🐛
v3.3.21
Build: 303210000, Released: 2023-08-22
v3.3.20
Build: 303200000, Released: 2023-08-22
Bug fix on MacOS that prevented gardens from showing up
v3.3.19
Build: 303190000, Released: 2023-08-15
v3.3.18
Build: 303180000, Released: 2023-08-14
Updated About App info
Added pubic/private filter to plant icon selector
v3.3.17
Build: 303170001, Released: 2023-08-02
Initial release for Intel-based MacOS devices 🎉
Added setting to use dark mode, light mode, or system default
Fixed bug when getting location for frost dates (web)
v3.3.16
Build: 303160000, Released: 2023-07-13
Added planting date range explanation
v3.3.15
Build: 303150000, Released: 2023-07-11
Bug fixes

Ensure privacy policy is always accessible
v3.3.14
Build: 303140004, Released: 2023-06-22
Bug fixes
Added release notes